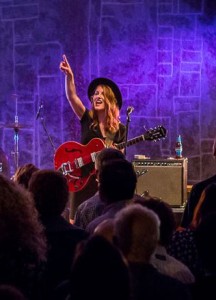 After years of musical blood, sweat and tears Imke is going to leave the Betty-barn. She's off to explore new musical adventures. We're going to miss her loads of course and want to thank her for many years of commitment, creativity, humor and good times! We wish her lots of luck on her new path!
Na jaren muzikale bloed zweet en tranen gaat Imke de Bootleg Betty-Barn verlaten. Ze gaat haar eigen weg bewandelen in de muziek. We gaan Imke natuurlijk ontzettend missen en willen haar bedanken voor haar jarenlange inzet, creativiteit, humor, gezelligheid! We wensen haar heel veel geluk op haar nieuwe pad!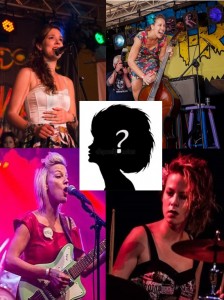 WE WANT YOU!!!!!! Kom jij Bootleg Betty versterken? Speel je toetsen of gitaar? Heb je zin om (lekker veel) te rock-'n-rollen? We treden regelmatig op, zijn bezig met een album schrijven, vinden gezelligheid belangrijk en repeteren iedere woensdag. Heb jij hier zin in en tijd voor? Ennuh……… ben je wel een meisje (sorry guys)? Stuur een mailtje aan info@bootlegbetty.nl of een privéberichtje via Facebook.